Regular price
Sale price
$7.25 USD
Unit price
per
Sale
Sold out
The Mardi Gras Face Care Trio is the minimum set to start with or use it to replace your depleting product in the Mardi Gras Face Line.
4 oz. or 8 oz. Face Care Trio includes:
Reveal Glycolic Face Wash-4 oz. or 8 oz.
Mystic Face Toner-4 oz. or 8 oz.
Veil Glycolic Face Cream-4 oz. or 8 oz.
Ingredients:
 Reveal Glycolic Face Wash is fortified with specific extracts and ingredients designed to brighten, nourish and cleanse facial skin.  Use this thorough and beneficial cleanse day and night. Follow with Oatmeal Lavender Sea Salt Face Scrub, Mystic toner and Veil glycolic face cream.
Key Ingredients:
Sodium Laureth Sulfate is a form of salt used as a cleansing agent used to break up oil and grease.  Anti-bacterial.
Glycolic Acid is natural-occurring exfoliant. Glycolic acid brings fresh new skin to the surface as it safely removes the outer layer of dead skin cells.
Cocamidopropyl Betaine allows water to wash away dirt and oil by decreasing the surface tension of water, making it easier to wet your face.
Disodium Cocoampodiacetate a cleansing agent derived from coconut oil, therefore made up of fatty acids.
Lavender Extract is good for any skin type, is naturally anti-bacterial and sebum balancing. Gentle and non-drying.
Lemon Peel Extract an astringent and purifying.  Enhances clarity, glow and softness of skin, lightens and brightens skin.  Helps with removal of dead skin and stimulates new skin growth.
Burdock Root Extract helps to cure acne and eczema.  Has anti-fungal and anti-bacterial properties.
Rose Hip Extract protects your skin, and increases cell turnover.  Contains vitamins A, C & E to fight free radicals, stimulate collagen production, penetrates deep into the skin. Vitamin F helps tissue regenerate. Protects from age spots, anti-aging, helps ezcema and scarring.
Allantoin is extracted from comfrey which softens, soothes and protects skin. 
Panthenol is Pro-vitamin B5, it's benefit is moisturizing, revitalizing and healing. 
 Sodium Chloride is salt used for it's ability to fight free radicals that speed up the aging process.  It is also used as an astringent, antiseptic and as a thickening agent.
Lemon Essential Oil restores luster of dull skin, detoxifies, rejuvenates sagging and tired looking skin, antiseptic, astringent, reduces oil.
Other ingredients are used for blendability, ph regulation, emulsification, preservative against bacteria and fungi.
Deionized Water, Sodium Laureth Sulfate, Glycolic Acid, Cocamidopropyl Betaine, Disodium Cocoamphodiacetate, Lavender Extract,  Organic Lemon Peel Extract, Burdock Root Extract, Rose Hip Extract, Allantoin, Panthenol, Sodium Chloride, PEG-150 Pentaerythrityl Tetrastearate, PEG-6 Caprylic/Capric Glycerides, Sodium Hydroxide, Tetrasodium EDTA, Methylchloroisothiazolinone, Methylisothiazolinone, lemon essential oil
4 oz. or 8 oz. Pump Bottle
Mystic Hyaluronic Acid Toner is an important step in skin care, and is often be overlooked. Toning helps the skin by balancing the pH, minimizing the look of pores, removing residuals missed during cleansing and preparing the skin to receive the serums and moisturizers to come.  Use after Reveal Face Wash and before Royal Coronation Face Serum (pm) and Glycolic Face Cream (am).
Key Ingredients:
Aloe Leaf Juice adds moisture, treats acne, reduces inflammation, promotes healing, stimulates new cell growth, contains beta carotene vitamins A & C, fights aging, improves firmness.
Atlantic Sea Salt is purifying for acne, repairs skin, treats inflammation & unevenness, detoxifies, improves blood circulation, cleans pores, enhance skin tone.
Hyaluronic Acid is moisture boosting, maximizing collagen building, anti-aging benefits
Kelp Extracts are antioxidants, moisturizing, anti-aging
Blue Green Algae is rich in nutrients, proteins and fatty acids, helps to firm and tighten appearance, look revived and rejuvenated
White Willow Bark is clarifying, fights acne, helps exfoliate dead skin cells, clears pores, stimulates new cell growth
Glycerin attracts moisture, treats acne and infections, combats dry skin, fights fine lines & wrinkles.
Tea Tree Leaf Oil eliminates dry dead skin on top of the skin, anti-bacterial, anti-fungal, anti-inflammatory and anti-septic, helps control redness.
Other ingredients used as a germicidal preservative, blendability, preservative.
Aloe Leaf Juice, Phenoxyethanol, Atlantic Sea Salt, Hyaluronic Acid, Kelp Extract, Blue Green Algae Extract, White Willow Bark Extract, Glycerin, Tea Tree Leaf Oil, Polysorbate 20, Alcohol, Tetrasodium Glutamate Diacetate
4 oz. or 8 oz. Cap Top Bottle
Veil Glycolic Acid Face Cream help brightens your complexion by exfoliating skin using natural chemistry which transforms your outer dead skin cell layer to provide a radiant luster.  Light enough to use under make up and moisturizing enough to use at night.  Finish your facial with Veil.
Key Ingredients:
Apple Fruit Extract is rich in antioxidants and vitamins, great for anti-aging and acne prone skin
Glycerin is used to treat oily skin & acne, fights wrinkles and fine lines, attracts moisture, combats dry skin.

Cyclopentasiloxane has a unique fluidity that makes it easily spreadable, gi

ves a silky feeling, a mild water repellent by forming a protective barrier.

Propylene Glycol helps active ingredients penetrate skin

Dicaprylate/Dicaprate is a skin conditioning agent, maintains and improves lubrication and skin cell resilience.

Glycolic Acid with small molecules penetrates deeply and easily. Treats fine lines, acne, blackheads, dullness, oiliness and uneven texture. Dead cells are sloughed off revealing smoother, brighter, younger looking skin.
Stearyl Alcohol 

is a naturally fatty alcohol

 used to soothe and soften as a conditioning agent and as an emulsifier.

Glyceryl Stearate is a conditioning agent - emollient and a surfactant - reduces the greasiness of oils used.

Allantoin is extracted from the comfrey plant, non-irritating,  soothes, protects the skin, softens & protects skin.
Grapefruit Essential Oil has 

ability to promote the appearance of clear, healthy-looking skin.
Deionized Water, Ethylhexyl Palmitate, C12-15 Alkyl Benzoate, Apple Fruit Extract, Glycerin, Distearyldimonium Chloride, Cyclopentasiloxane, Propylene Glycol, Dicaprylate/Dicaprate, Glycolic Acid, Stearyl Alcohol, Glyceryl Stearate, Allantoin, Polyquaternium-37, Phenoxyethanol, Hexylene Glycol, Caprylyl Glycol, Ethylhexylglycerin, Grapefruit Essential Oil
4 oz. or 8 oz. Flip Cap Bottle Top
Share the magic
View full details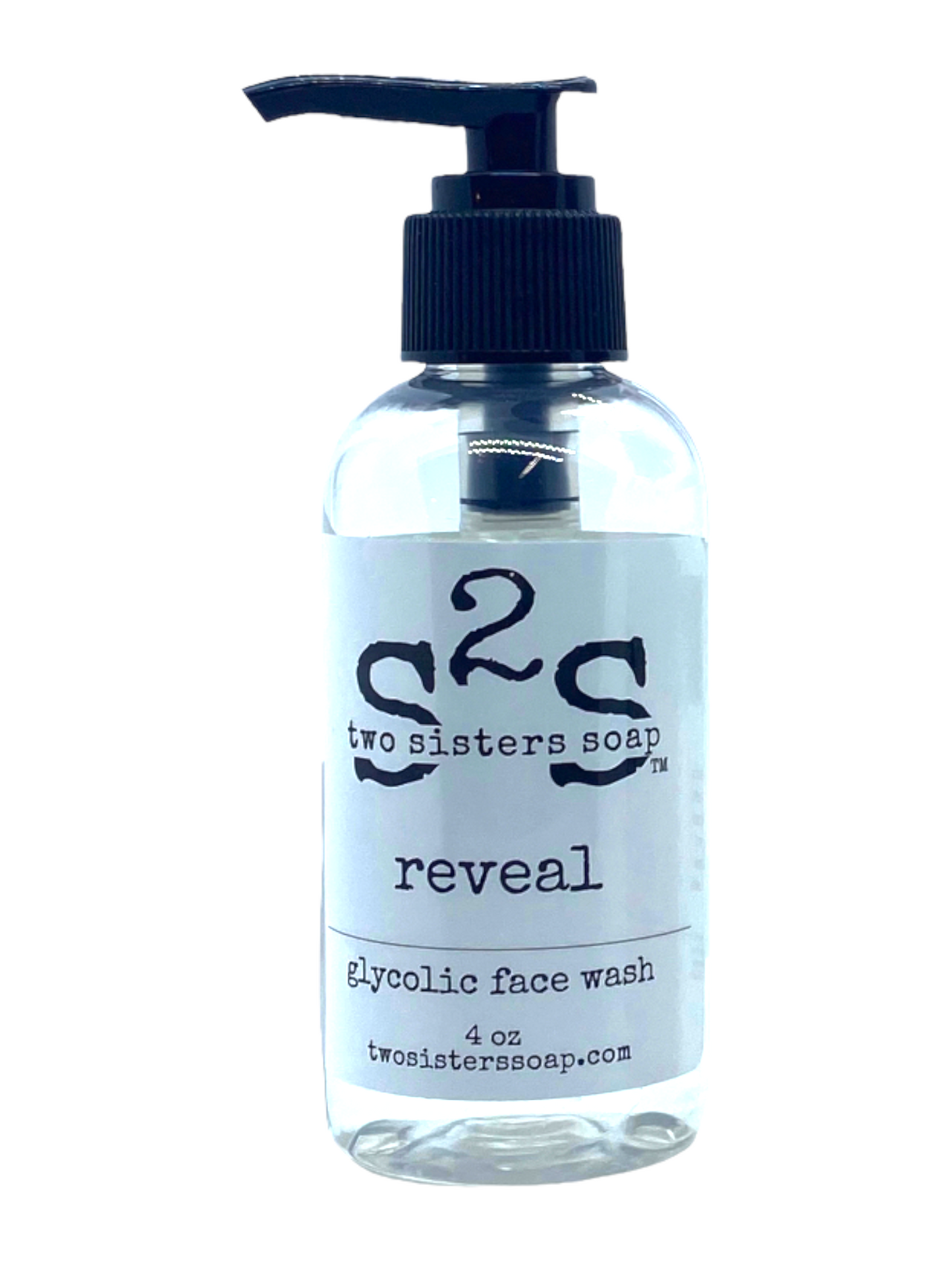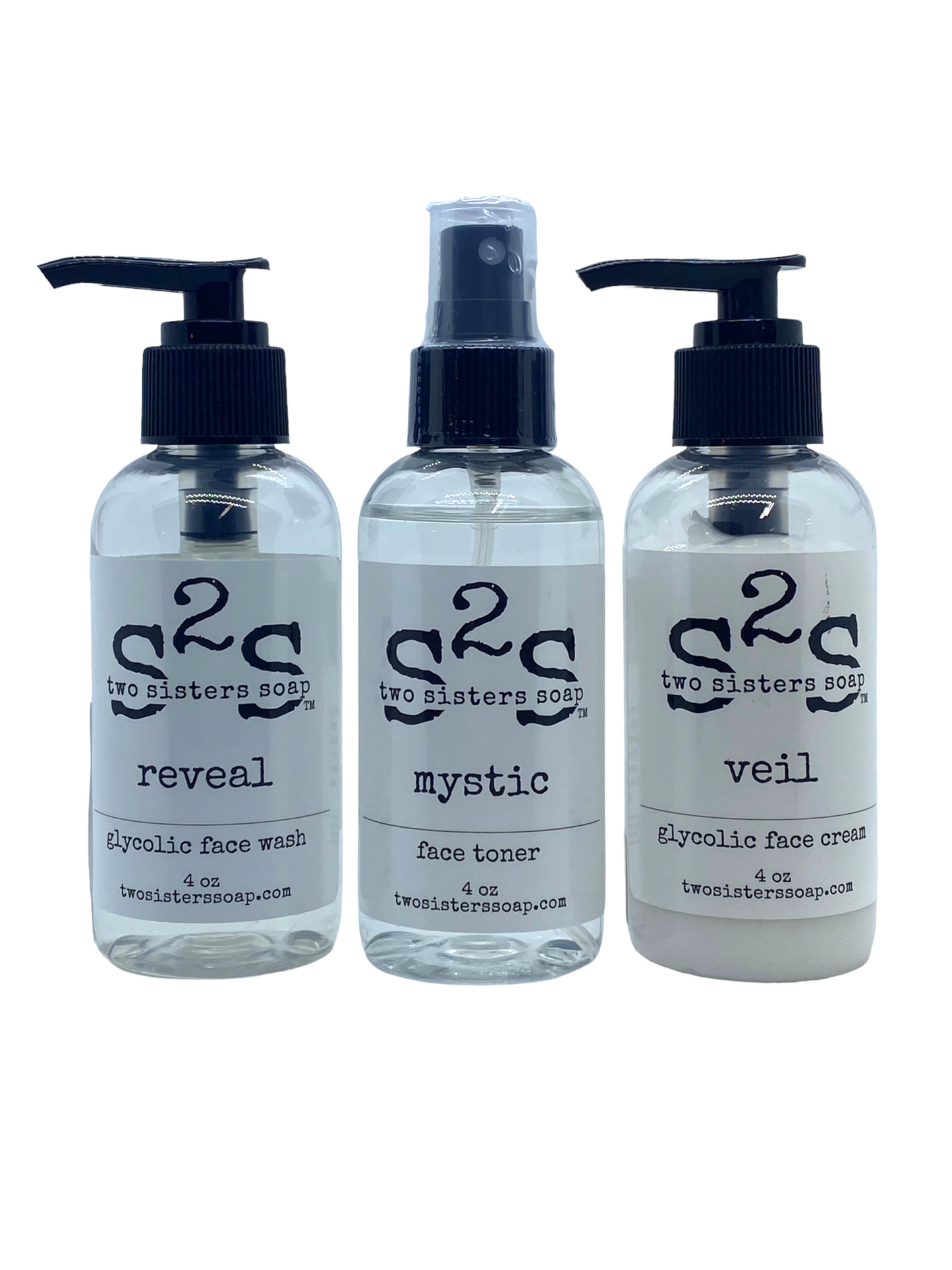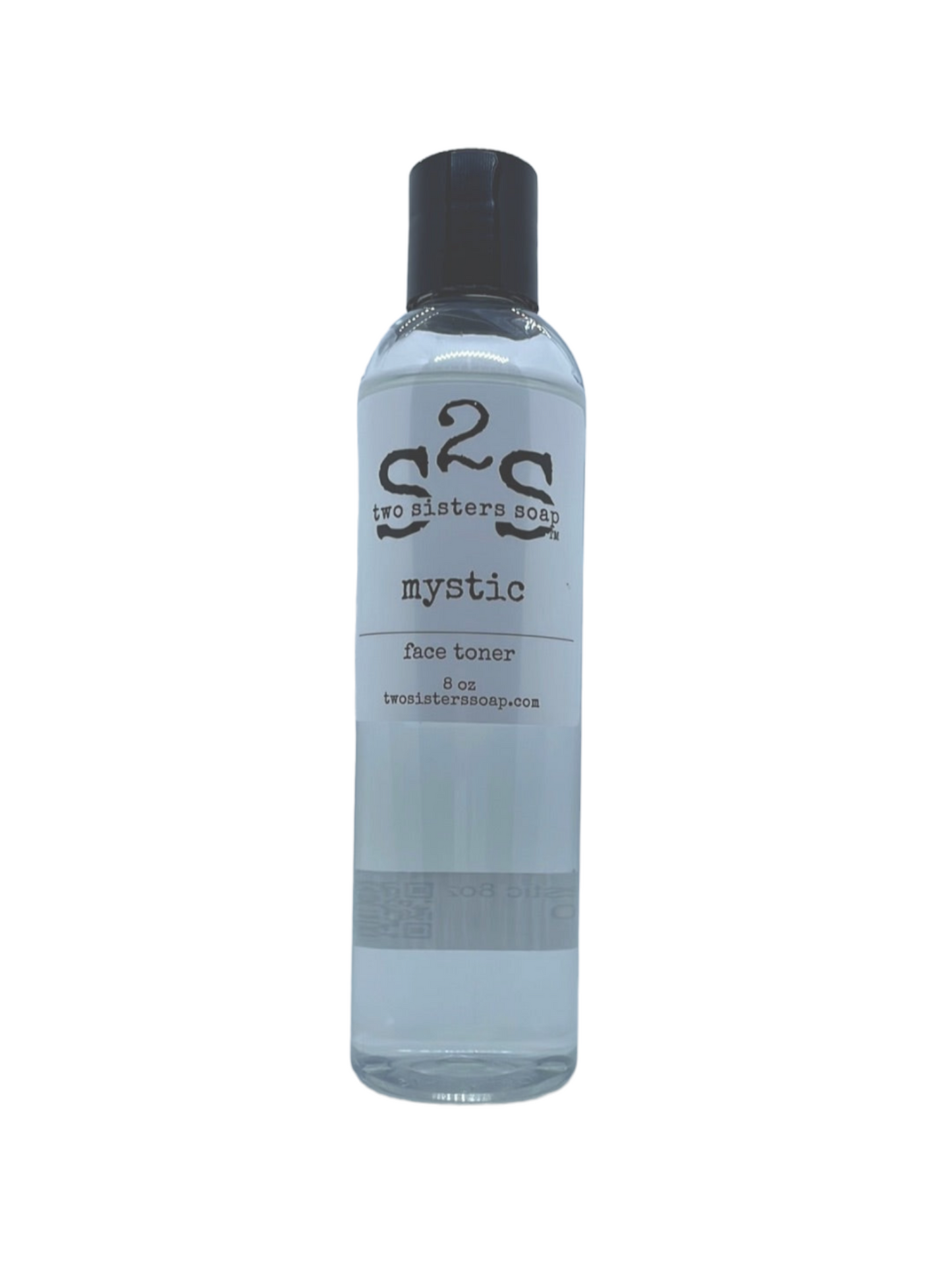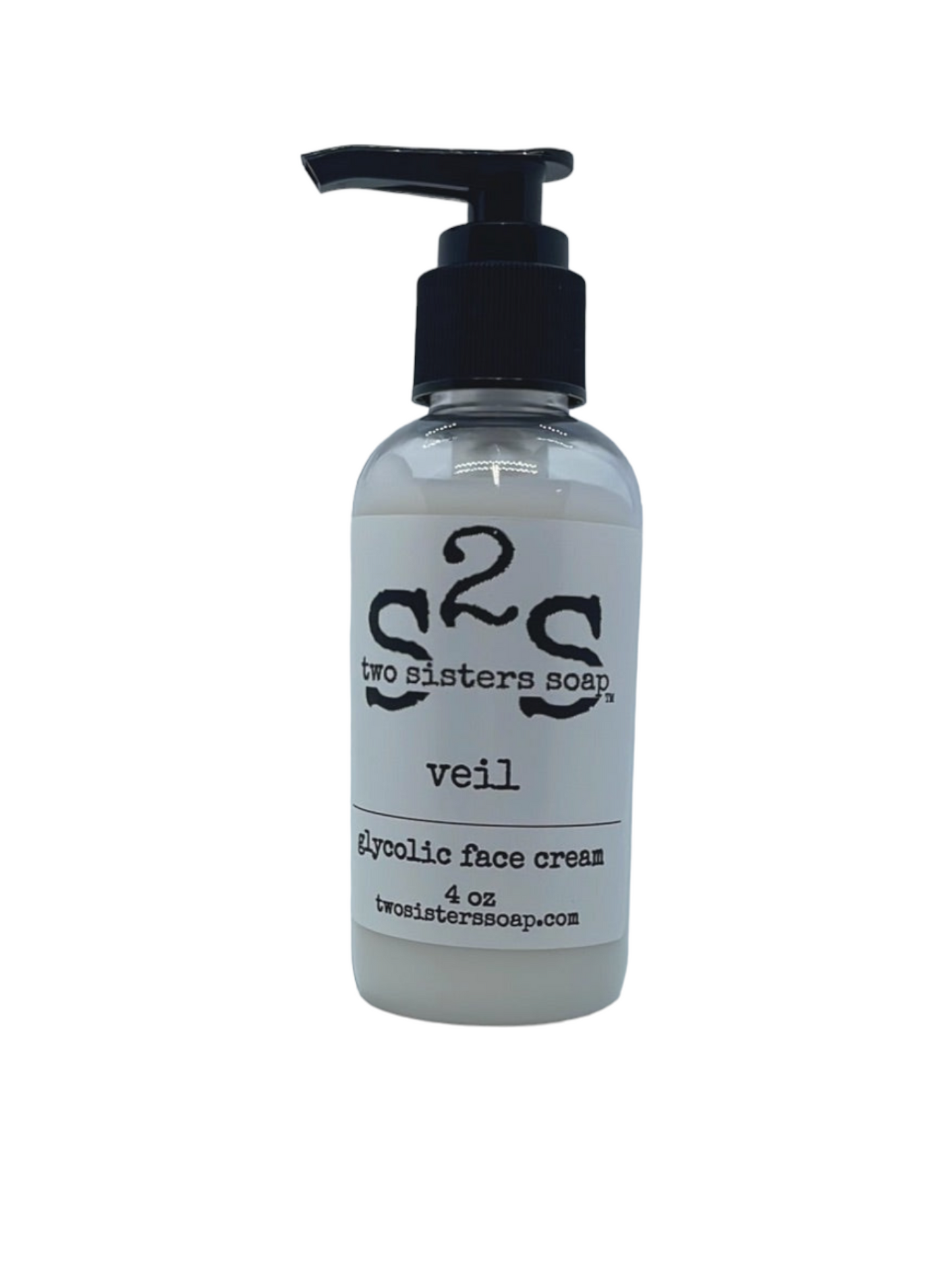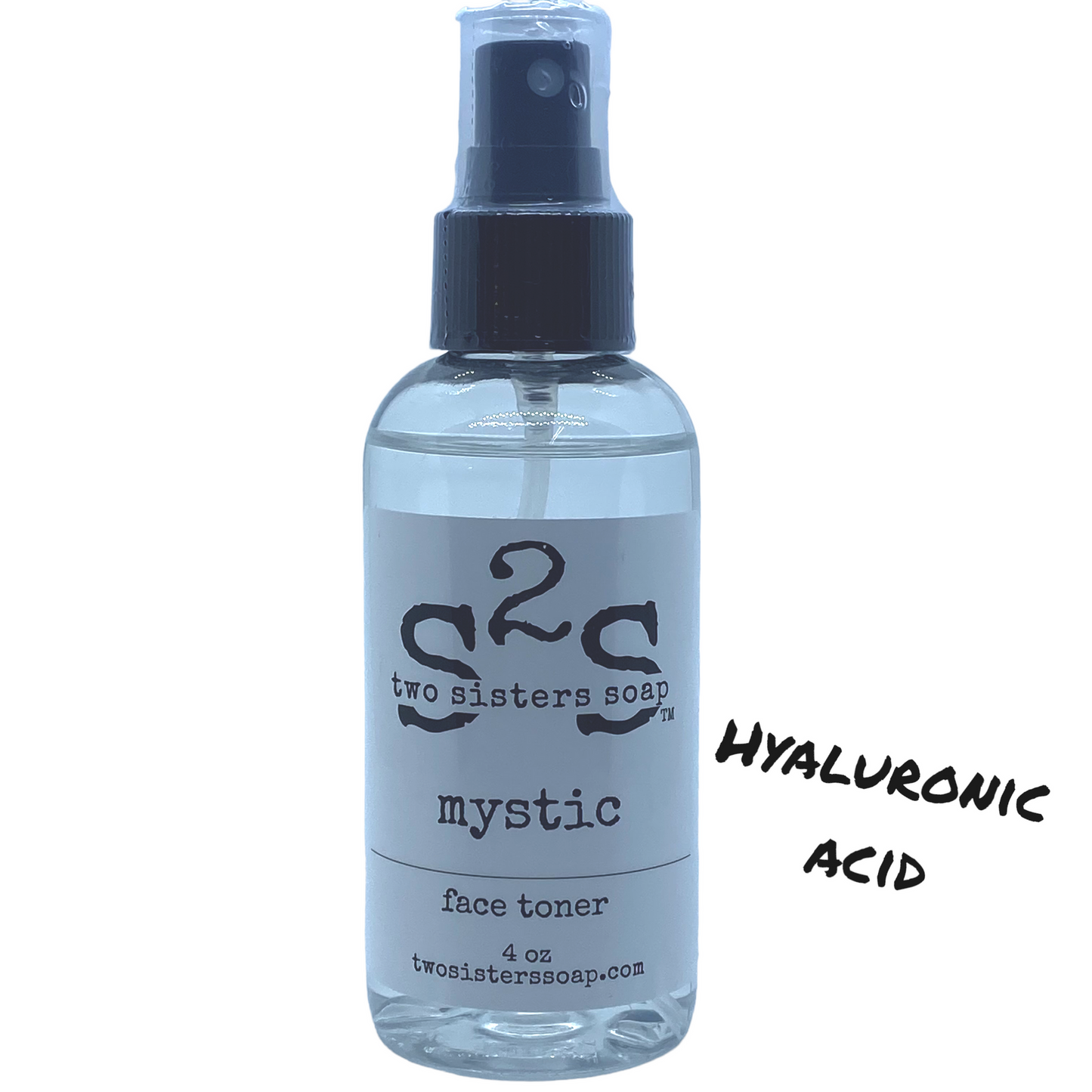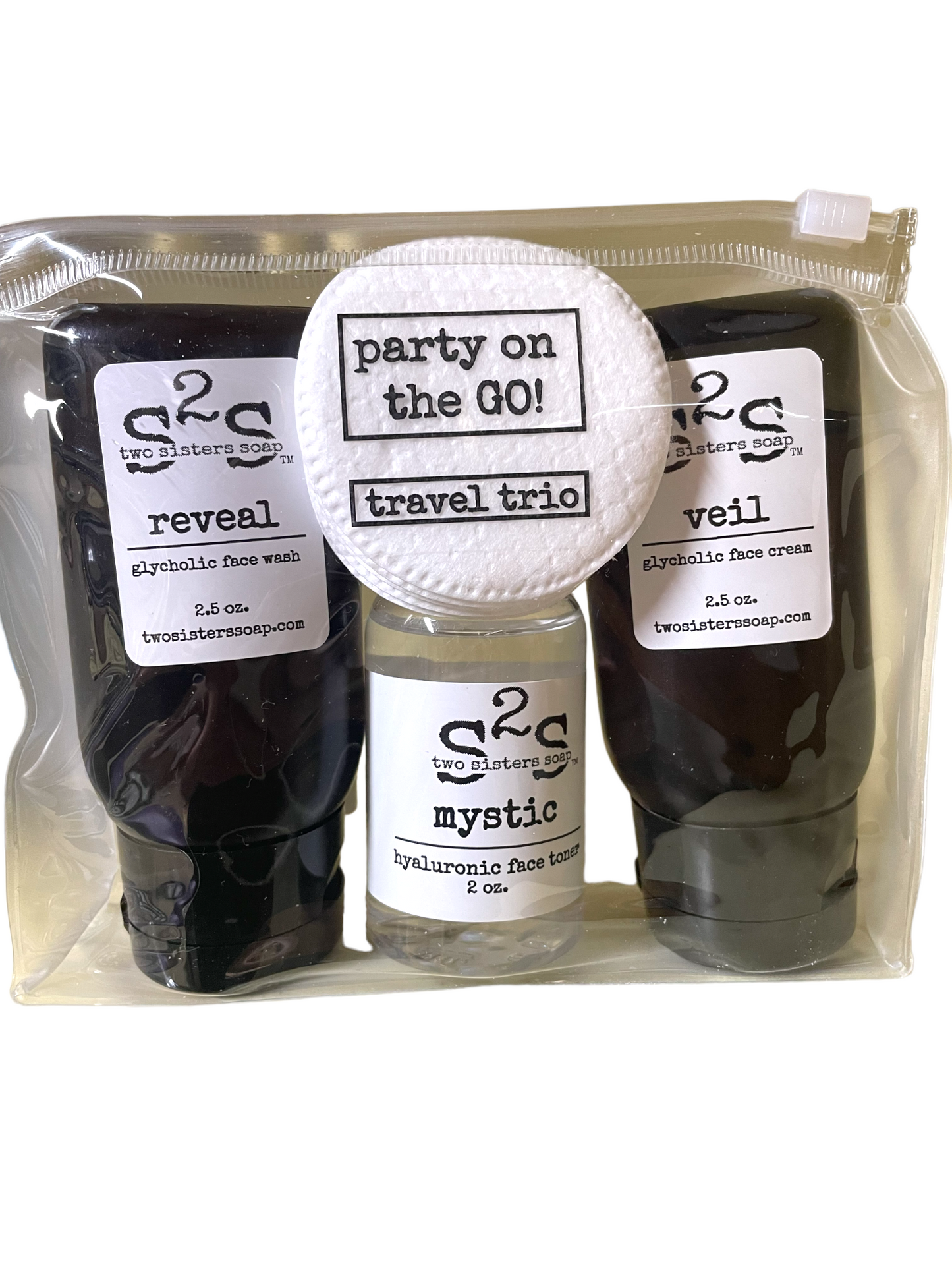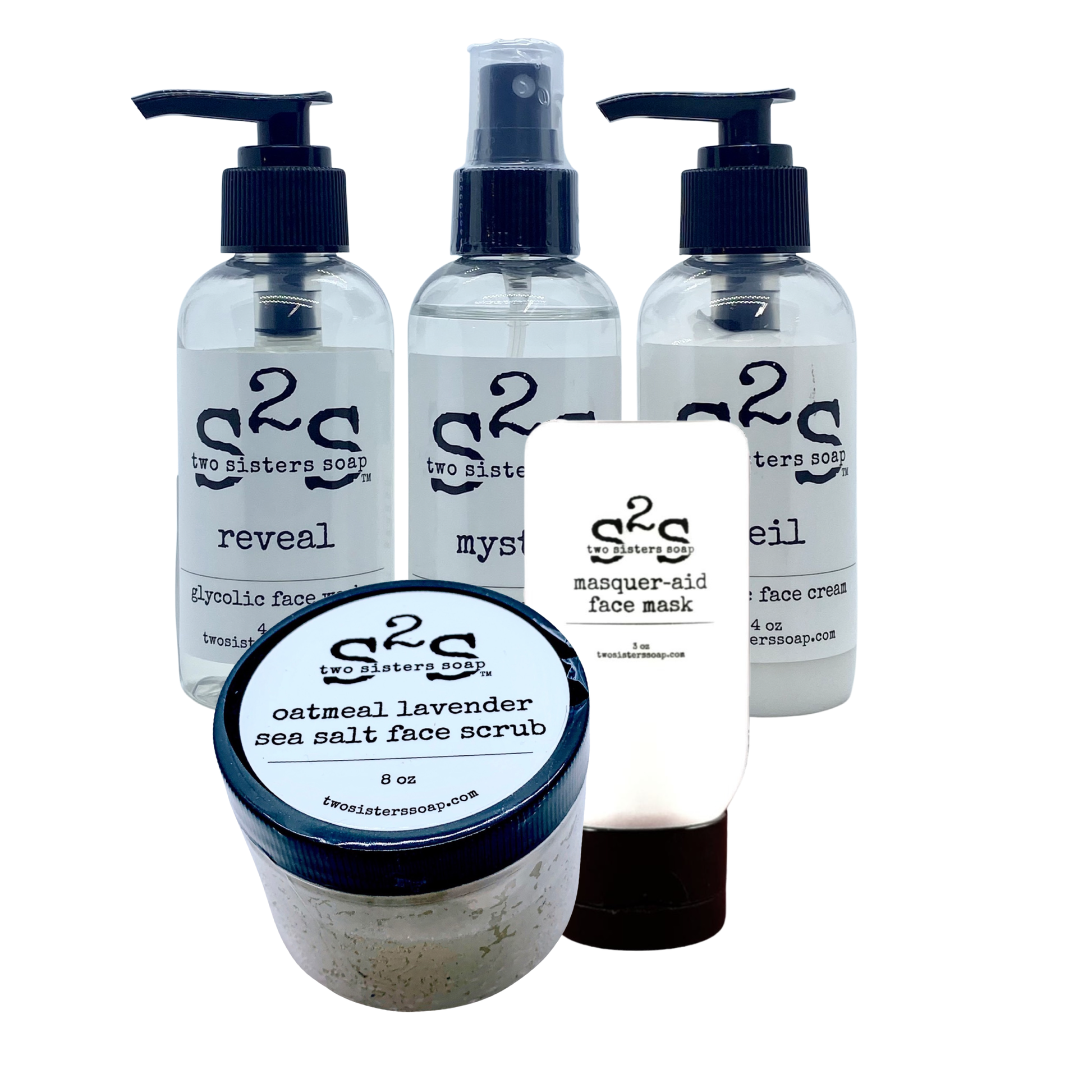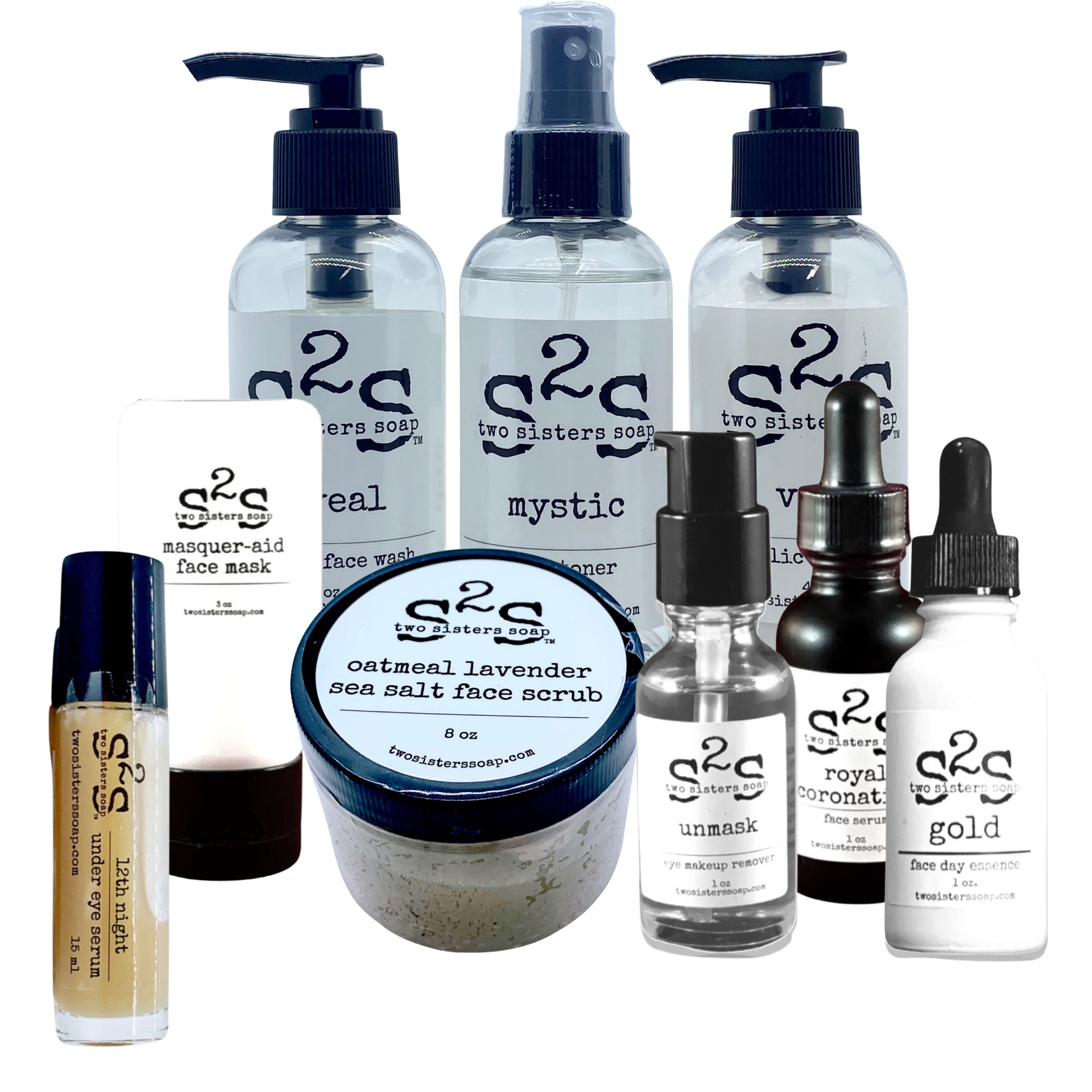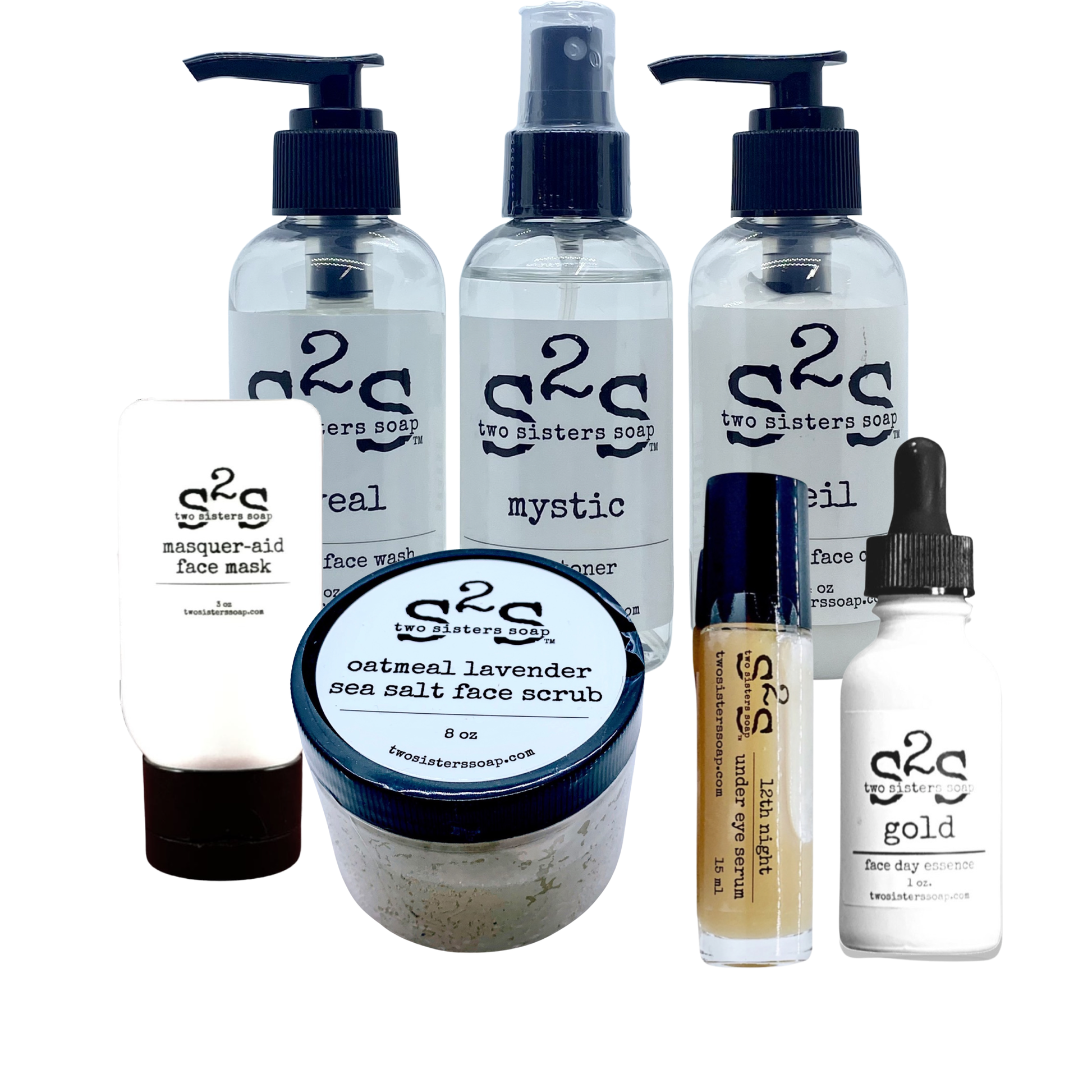 Mardi Gras Face System Bundles
Regular price
$40.75 USD
Sale price
$37.00 USD
Unit price
per
Sale
Sold out
Share
View full details